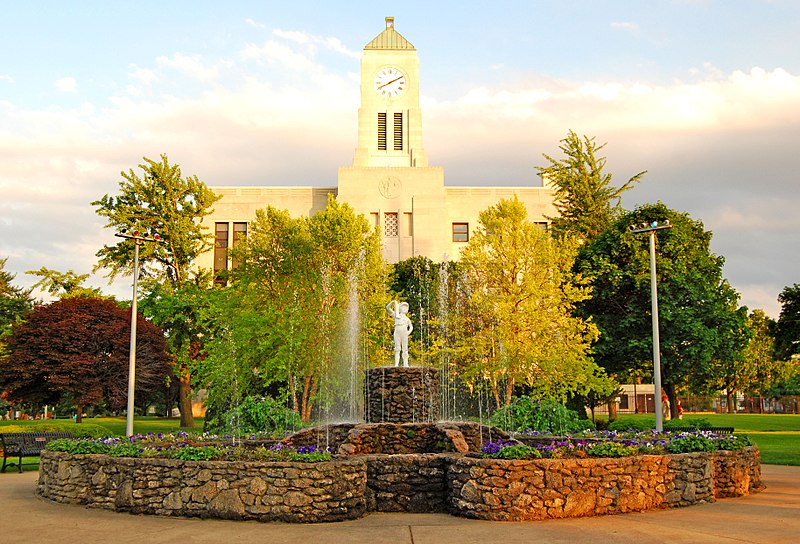 Erie County Courthouse Sandusky Ohio
Chimney Sweep and Repair Services for Sandusky Ohio
Tiny Tom Chimney Sweep and Repair Specialists has 40 years of experience as a chimney pro. Founded in 1978, Tiny Tom Chimney Repair, your local chimney sweep expert, provides full-service chimney repair services to the Sandusky, Ohio area. If you are searching for the Chimney sweep near me, Tiny Tom Chimney Sweep Repair & Cleaning Service is the local Sandusky county chimney sweep you need to give you the personal and professional service you want.
Tiny Tom Chimney Sweep technicians are experts in all areas of chimney repair services and fireplace safety from tuck point repair to dryer vent cleaning, we can do it all. We start with a roof walk, do a chimney inspection and provide you with an estimate with chimney repair costs. Tiny Tom sticks to the continued commitment of providing the newest technology in chimney cleaning, repair and fire prevention technology to catch problems early, save money and hassles and prevent potentially pricey repairs. In combination with regular maintenance, Tiny Tom will sustain the health of your chimney and fireplace and provide you with peace of mind.
Whether you are spending the day at Cedar Point or Kalihari, visiting the Merry-Go-Round Museum, touring the Firelands Winery or spending a quiet evening at The Red Gables Mesquite Grill, we will repair or just do a chimney cleaning and you can return home knowing your fireplace is safe and clean.
Our dedicated and professional staff at Tiny Tom Chimney Sweep and Repair, will go above and beyond to provide your home with chimney sweepers who offer the very best, in home improvement services including contracting services, remodeling, animal removal or firebox upgrades. We can do it all.
Tiny Tom Chimney Repair and Cleaning Specialists is a thoroughly qualified, professional company. They observe strict compliance with fire safety codes & standards. If you need chimney cleaning & repair or general home repairs, in the Sandusky Ohio area, please give us a call for a free estimate. We look forward to serving your needs.
Tiny Tom Chimney Sweep and Repair Services
Call us at 800-788-8469