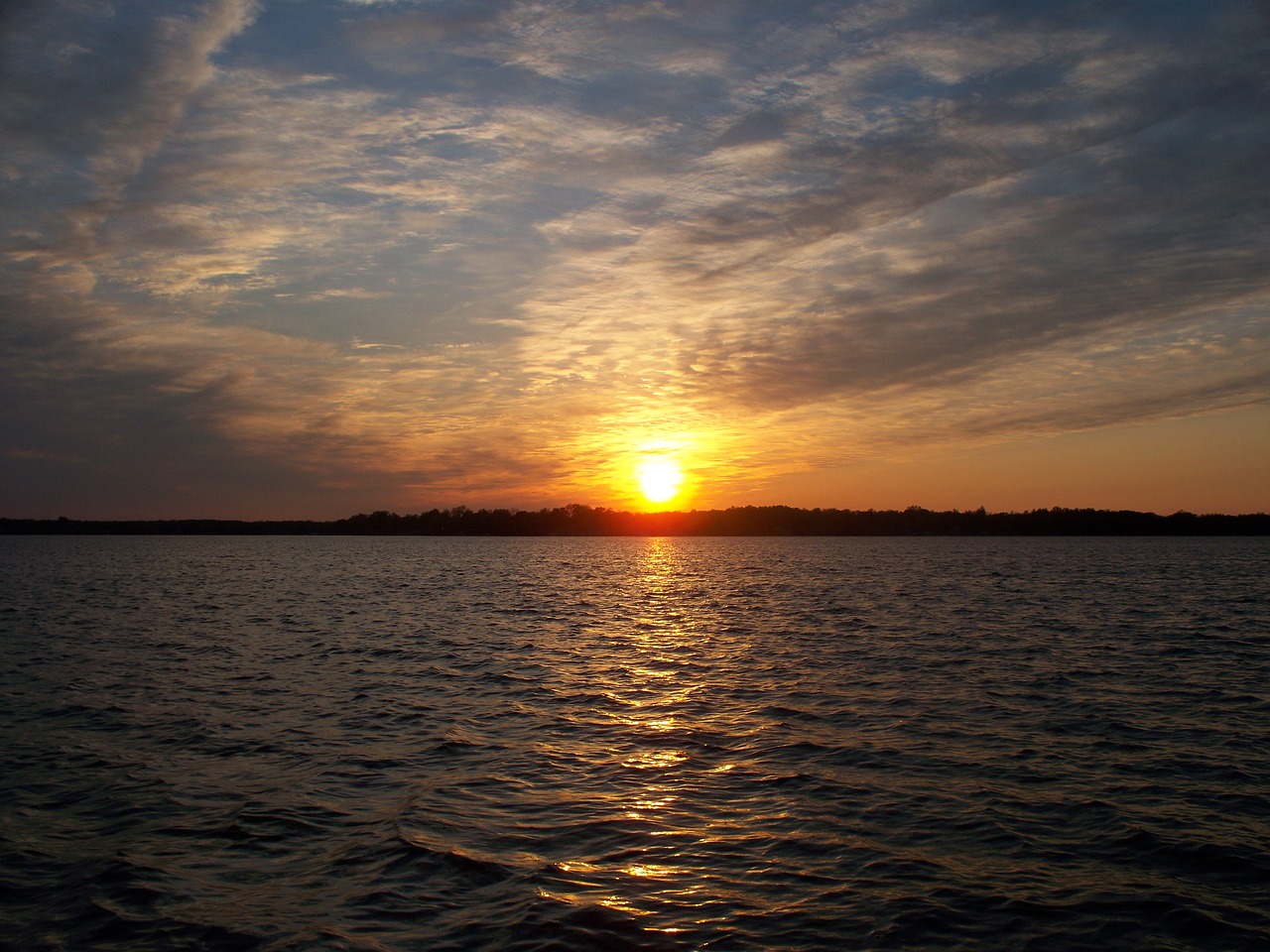 Sunset on Devil's Lake in the Irish Hills near Brooklyn Michigan
Chimney Cleaning Sweep and Repair Services Near Lenawee County Michigan
Are you trying to find a dependable chimney sweep near you in the Lenawee County, Michigan area? Tiny Tom is your local Lenawee County chimney sweep expert having 40 years of experience as a chimney sweep pro in complete fireplace and chimney safety and repair services. Tiny Tom Chimney Repair and Cleaning Specialist is your local chimney sweep authority in the town of Adrian, Michigan the county seat of Lenawee County. As your neighborhood chimney sweep authority, their talent encompasses tuck point repair, creosote deposit cleaning and the total maintenance of your venting and heating system.
If you want a good pizza, take a break head over to The Pizza Bucket, baked in a brick oven, itís one of the oldest businesses and most well-loved pizza places in Adrian/Lenawee county area. Or do some shopping in Tecumseh, Michigan at Another Vice or one of the other unique local stores or enjoy the Art Trail Tecumseh a free, outdoor, walking exhibit of sculptures throughout the downtown area. And while you are enjoying your daytrip, Tiny Tom Chimney Sweep will clean and repair your heating system. Added that with a continuous, scheduled, maintenance plan, they will ensure the uninterrupted health and well-being of your chimney and fireplace for years to come.
On their first visit to your home, you should expect Tiny Tom Chimney Repair & Cleaning Specialists, to carry out a roof walk and chimney inspection, where they will judge the condition of your heating system and provide a free, comprehensive evaluation for chimney or firebox repair costs. Tiny Tom Chimney Services uses the most up-to-date, high-tech, fire prevention, chimney repair and cleaning equipment. By catching the troubles early, Tiny Tom's Chimney Sweep stops potentially costly repairs and saves you time, money and frustration.
So, take some time to relax and enjoy a trip to Hudson, Michigan and check out the mansion collection and tour the gardens of the beautiful 1891 Queen Anne style house the William G Thompson House Museum & Gardens, or travel to Hidden Lake Gardens in Heart of the Irish Hills, a 755--acre botanical garden, arboretum, and conservatory located in Tipton, Michigan, while you are out, Tiny Tom Chimney Sweep will clean, repair or modify your fireplace or woodstove system so when you return, it will be clean and trouble-free.
Tiny Tom Chimney Sweep Repair & Cleaning offers outstanding, professional, chimney sweepers and if you need additional services, they can assist you with animal removal, remodeling and firebox upgrades. Tiny Tom's crew will exceed your expectations in service and repairs. So, stop over at Skip's Pub or Butch's Sports Bar in Hudson, Michigan or if you are looking for a fun family excursion, check out Mystery Hill, located in Onsted, Michigan. A destination for all who are lovers of the strange and unusual, visitors can come and experience such gravity defying feats as water running uphill.
At home, Tiny Tom Chimney Sweep Repair & Cleaning Specialists will clean your chimney and hearth or install a firebox or upgrade your dryer vent system. Your fireplace is in the experienced, skilled hands of Tiny Tom's Chimney Repair crew on your return home from a day of relaxation and fun, you will find your fireplace or woodstove clean and trouble-free.
Tiny Tom Chimney Sweep Repair also handles problems like animal removal or mortar damage repair, so give them a call. They are your local experts in chimney restoration and repair. While they are fixing your chimney emergency, go out with your family on a visit to the Robinson Planetarium & Observatory in Peele Hall at Adrian College or see a play at The Croswell Opera House in Adrian, Michigan.
Tiny Tom Chimney Repair and Cleaning Specialists firm is professionally licensed, bonded and insured. They adhere fully to long-established fire safety codes & standards. If you need a chimney repair, cleaning or general firebox maintenance in the Lenawee County, Michigan region, call Tiny Tom's for an all- comprehending, free estimate. Providing skilled, professional, specialized service Tiny Tom's Chimney Sweep Repair & Cleaning Services strength.
Tiny Tom Chimney Sweep Cleaning & Repair Services
Call us at 800-788-8469