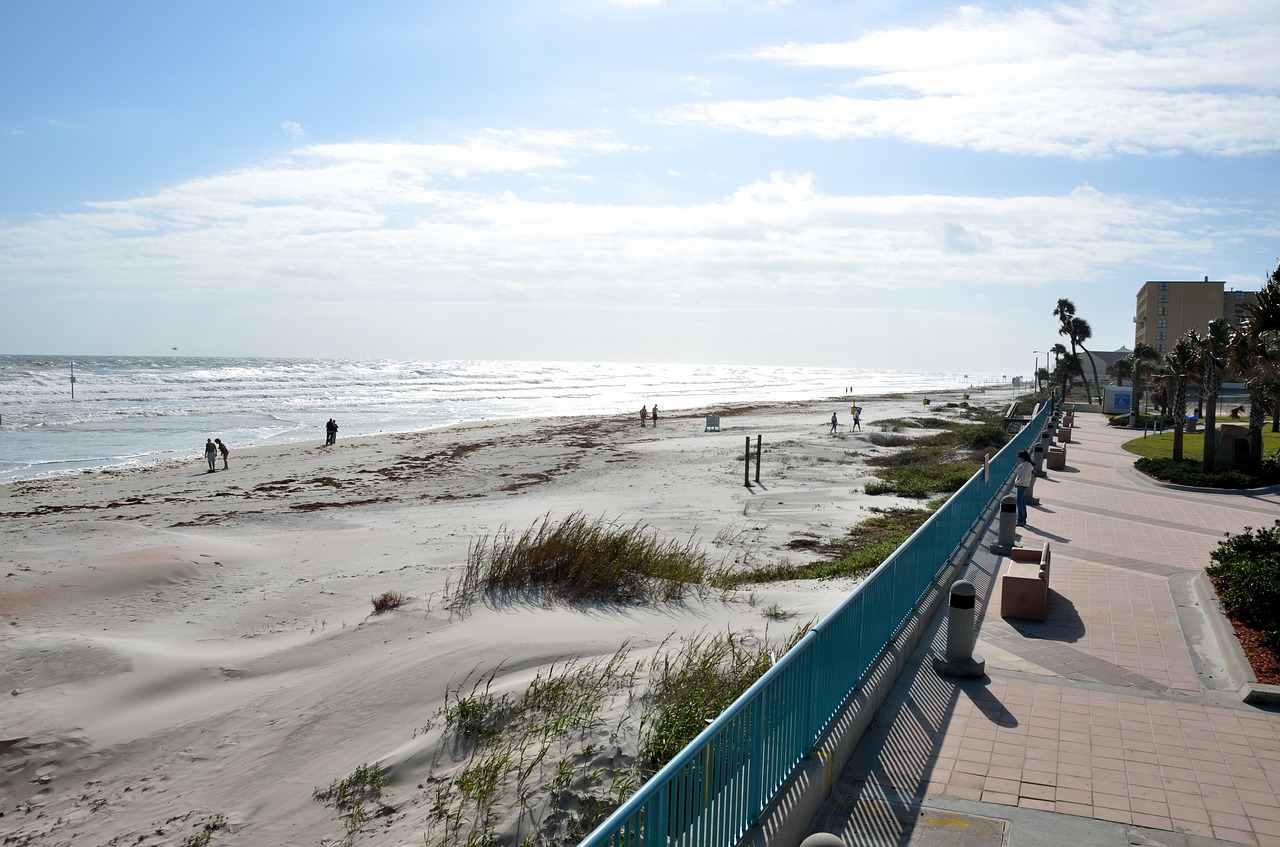 Nice day at Daytona Beach Florida
Chimney Cleaning Sweep and Repair Services Near Daytona Beach Florida
Are you looking for a good chimney sweep near you in the Daytona, Florida area, home of The Daytona International Speedway?
Tiny Tom is your local Duval County chimney sweep expert possessing 40 years of experience as a chimney sweep pro in complete fireplace safety and chimney repair services. Tiny Tom Chimney Repair and Cleaning Specialist is your local chimney sweep authority in Jacksonville, Florida, the county seat of Duval County. As your resident chimney sweep authority, their skills, encompass, creosote deposit cleaning, tuck point repair and the total maintenance of your venting and heating system.
So, if you want to take a break and love craft beer, then stop in at the Ormond Garage (Est 1919) for a Cold Craft Beer or a world-famous Cuban in Ormond beach, Florida. And while you enjoy your outing, Tiny Tom Chimney Sweep will repair and clean your heating system. And with continued, scheduled, maintenance they will ensure the health and well-being of your chimney and for the uninterrupted health of your fireplace for years to come.
On their first visit to your home, Tiny Tom Chimney Repair & Cleaning Specialists, will carry out a free roof walk and chimney inspection, then judge the condition of your heating device and provide a comprehensive estimate for chimney or firebox repair costs. Tiny Tom Chimney Services operates the most up-to-date, high-tech, fire prevention, chimney repair and cleaning equipment. By catching the troubles early, Tiny Tom's Chimney Sweep stops potentially pricy repairs and saves you time, money and frustration.
So, take some time to enjoy some outdoor excitement like Blue Heron River Tours in DeLand, Florida or visit Marine Science Center in Ponce Inlet south of Daytona Beach or take a drive up the road to Shenandoah Stables in Port Orange, Florida and enjoy some horseback riding. While you are out, Tiny Tom Chimney Sweep will clean, repair or remodel your fireplace or woodstove system so when you return, it will be clean and trouble-free.
Tiny Tom Chimney Sweep Repair & Cleaning offers outstanding, professional, chimney sweepers and if you need additional services, they can assist you with animal removal, remodeling and firebox upgrades. Tiny Tom's crew will outperform your expectations in service and repairs. Meanwhile, stop and enjoy outdoor dining at Atlantic Jacks on the Beach for breakfast, lunch or dinner.
Tiny Tom Chimney Sweep Repair & Cleaning Specialists will clean your chimney and hearth or help install a firebox or dryer vent system upgrade. Your fireplace is in the experienced hands of Tiny Tomís Chimney Repair crew and when you return home from a day of relaxation, you will find your fireplace or woodstove clean and trouble-free.
Tiny Tom Chimney Sweep Repair also handles problems like animal removal or mortar damage repair, so give them a call. They are your local experts in chimney restoration and repair. Do you love white chocolate-covered Oreos or bacon doused in dark chocolate? While they are fixing your chimney emergency, take a tour of the Angell & Phelps Chocolate Factory or go out with your family on a visit to The Museum of Arts & Science on Daytona Beach, Florida.
Tiny Tom Chimney Repair and Cleaning Specialists firm is professionally licensed, bonded and insured. They adhere fully to long-established fire safety codes & standards. If you need a chimney repair, cleaning or general firebox maintenance in the Jacksonville, Florida community, call Tiny Tomís for an all- comprehending, free estimate. Providing skilled, professional, specialized service Tiny Tom's Chimney Sweep Repair & Cleaning Services strength.
Tiny Tom Chimney Sweep Cleaning & Repair Services
Call us at 800-788-8469