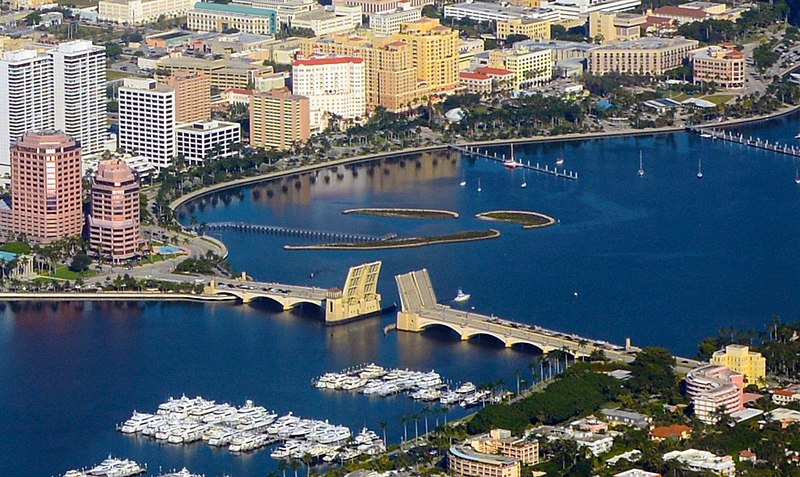 Royal Palm Bridge in West Palm Beach Florida
Chimney Cleaning Sweep Repair Near Me West Palm Beach Florida
If you are looking for a chimney sweep near you in West Palm Beach, Florida? You need to contact Tiny Tom Chimney Sweep Repair & Cleaning Specialist. As your local chimney sweep authority in the Lake Worth Lagoon area in Florida, Tiny Tom Chimney Repair has over 40 years of experience in fireplace safety and complete chimney repair services. By first executing a chimney inspection and roof walk, they evaluate the condition of your chimney and provide you, the customer, with an estimate for chimney reconditioning costs. Tiny Tom is your chimney pro specialist in creosote deposit cleaning and chimney repair services from tuck point repair to the complete maintenance of the venting system.
Maintaining the safety of your chimney and fireplace is of utmost importance to the chimney professionals at Tiny Tom Chimney Repair & Cleaning. With regular, trouble-free service of your wood burning system, Tiny Tom offers regular repair and fire prevention services using the latest in high-tech chimney cleaning equipment that catch problems early, thus conserve time and aggravation and end high-priced repairs. So, if you are attending a spring training game of the Florida Marlins and St Louis Cardinals at Roger Dean Stadium or shopping at Rosemary Square, relax, knowing you will come home to your maintenance-free, clean, fireplace or wood burning stove.
At Tiny Tom Chimney Sweep, our specialized staff is devoted to delivering to your home incomparable chimney sweepers who offer services that include firebox upgrades, duct cleaning, animal removal, chimney caps and regular upkeep. We will outshine your expectations in maintenance and service. So, enjoy a trip to Florida's largest Museum, The Norton Museum of Art or enjoy a day at the Sun-Fest in the spring, maybe chill at Havana Restaurant, The Grilled Cheese Gallery, Darbster or the West Palm Beach restaurant of your choice. Tiny Tom Chimney Repair & Cleaning will clean and repair your chimney or dryer vent system, hearth or firebox while you are away and when you return home, you will gain the peace of mind that comes knowing your fireplace, woodstove, dryer venting system or chimney is safe and grunge-free.
Professionally licensed, bonded and insured, Tiny Tom Chimney Repair and Cleaning, follows strict compliance with fire safety codes & standards. If you are looking for chimney sweep and repair services in the West Palm Beach, Florida area, call for a free, inclusive, estimate. Tiny Tom Chimney Repair & Cleaning your satisfaction is essential.
Tiny Tom Chimney Sweep Cleaning & Repair Services
Call us at 800-788-8469