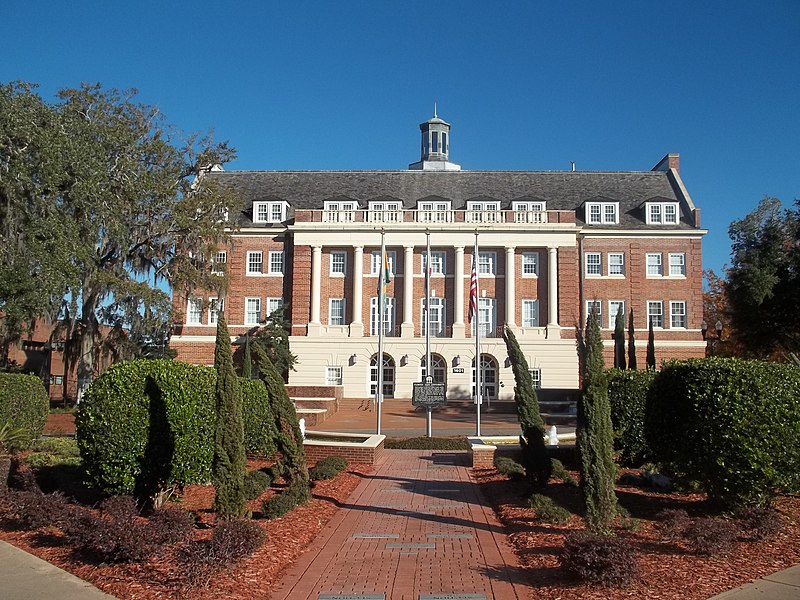 FAMU Lee Hall in beautiful Tallahassee Florida
If you are looking for a chimney sweep near you in Tallahassee, Florida, you need to contact Tiny Tom Chimney Sweep Repair Services your local safety specialist. As your local chimney sweep expert in Florida's Capitol City since 1978, Tiny Tom Chimney Repair has over 40 years of experience in fireplace safety and complete chimney repair services. They start by performing a roof walk and a chimney inspection then they evaluate the situation and provide the customer with an estimate for chimney restoration costs. Tiny Tom is your chimney pro specialist in creosote deposit cleaning and chimney repair services from tuck point repair to the complete maintenance of the venting system.
Maintaining the safety of your chimney and fireplace is of foremost importance to the chimney specialists at Tiny Tom Chimney Repair & Cleaning. With regular, trouble-free service of your wood burning device, Tiny Tom offers regular repair and fire prevention maintenance using the latest in high-tech chimney cleaning equipment, catching problems early, thus saving time, money and aggravation by stopping potentially costly repairs. So, if you are attending the First Friday festival at Railroad Square Art Park, relax, knowing you will come home to your clean, maintenance-free, fireplace or wood burning stove
At Tiny Tom Chimney Sweep, our professional staff is devoted to providing your home with exceptional chimney sweepers who offer home improvement services that include; firebox upgrades, animal removal, contracting services and remodeling. We will outshine your expectations in maintenance and service. So, unwind and enjoy a concert at Capital City Amphitheater or a day out at Cascades Park or maybe have a beverage at Proof Brewery or an ice cream at Sugar Rush, Tiny Tom Chimney Repair & Cleaning will clean your chimney or dryer vent system, hearth or firebox while you are away and when you return home, you have gained the peace of mind that comes knowing your fireplace, woodstove, dryer venting system or roof is safe and clean.
Professionally licensed, bonded and insured, Tiny Tom Chimney Repair and Cleaning, follows strict compliance with fire safety codes & standards. If you need a chimney cleaning or repair or general home maintenance in the Tallahassee area, call for a comprehensive estimate. At Tiny Tom Chimney Repair & Cleaning, your satisfaction is the top priority.
Tiny Tom Chimney Sweep Cleaning & Repair Services