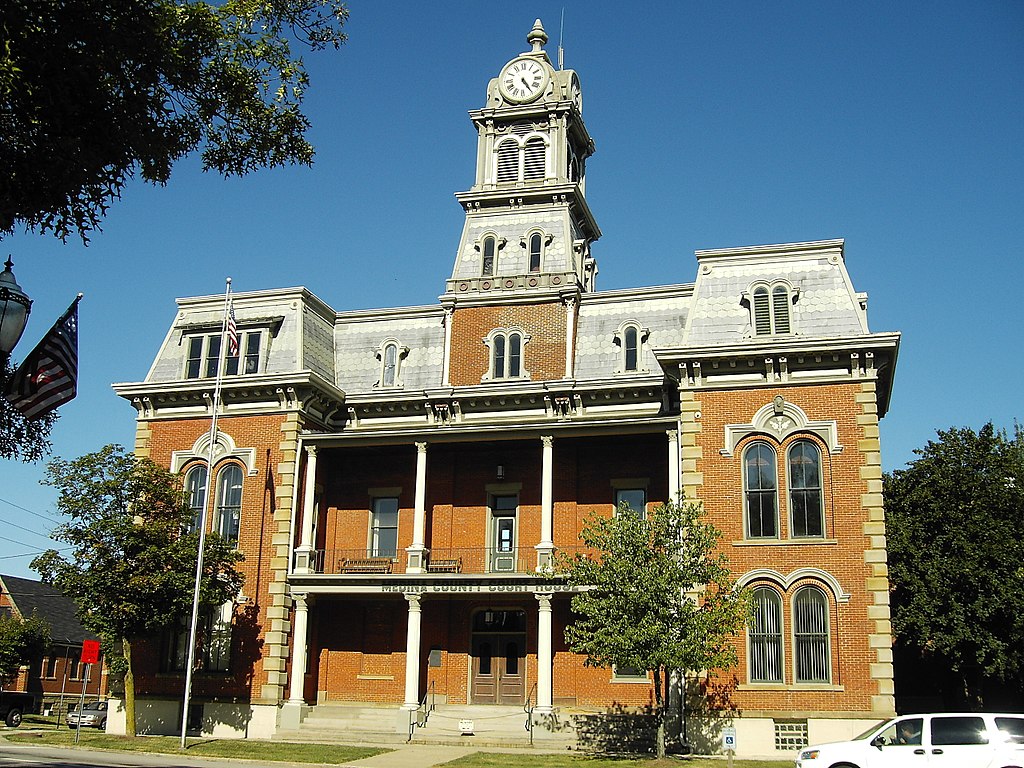 Historic Medina County Courthouse
Chimney Cleaning Sweep Repair Near Me Medina Ohio
If you are wondering, Who is the best chimney sweep near me? Tiny Tom Chimney Repair Specialists is your local chimney sweep expert who provides full-service chimney repair services to Medina Ohio, the hometown of 3-time winner of the PPG Indy car World Series championship, racecar driver, Bobby Rahal. Tiny Tom Chimney Repair & Cleaning Specialists has 40 years of experience as a chimney pro and is the local chimney sweep you need to give you the detailed and professional service you desire.
As the authorities in all areas of chimney repair services and fireplace safety Tiny Tom Chimney Repair & Cleaning can repair and prevent issues from firebox and tuck point repair to creosote removal, duct cleaning and animal removal. They can do it all. Starting with a roof walk, they conduct a chimney inspection, assess the situation and provide you with a free estimate for chimney maintenance costs. Tiny Tom's uses the latest in high-tech, chimney cleaning, repair and fire prevention solutions. Because of our expertise, we catch problems early, save money and aggravations and prevent costly restorations. This, in combination with routine maintenance, Tiny Tom will sustain the health of your chimney and fireside providing you with peace of mind.
If you want to spend your day visiting The Toy and Train museum at Ormandy's Trains or check out the bike trails or skate park at Reagan Park we will clean and repair your chimney or fireplace and when you return home, you'll know it is safe and soot-free.
Enjoy a meal at one of Medina's fine restaurants like The Timber Lodge, Dan's Dogs or maybe you'd prefer The Blue Heron Brewery. When the staff at Tiny Tom Chimney Repair & Cleaning, visits your home, they will bring professional, dedicated, skilled chimney sweepers who offer complete fireplace care including animal removal or firebox upgrades. They can do it all.
Tiny Tom Chimney Sweep, Repair and Cleaning Specialists is a completely professional, fully authorized, company following strict compliance with fire safety codes & standards. If you need chimney cleaning and repair, in the Medina Ohio region, call them for a free estimate. They look forward to providing you with the expertise you deserve.
Tiny Tom Chimney Sweep Cleaning & Repair Services
Call us at 800-788-8469