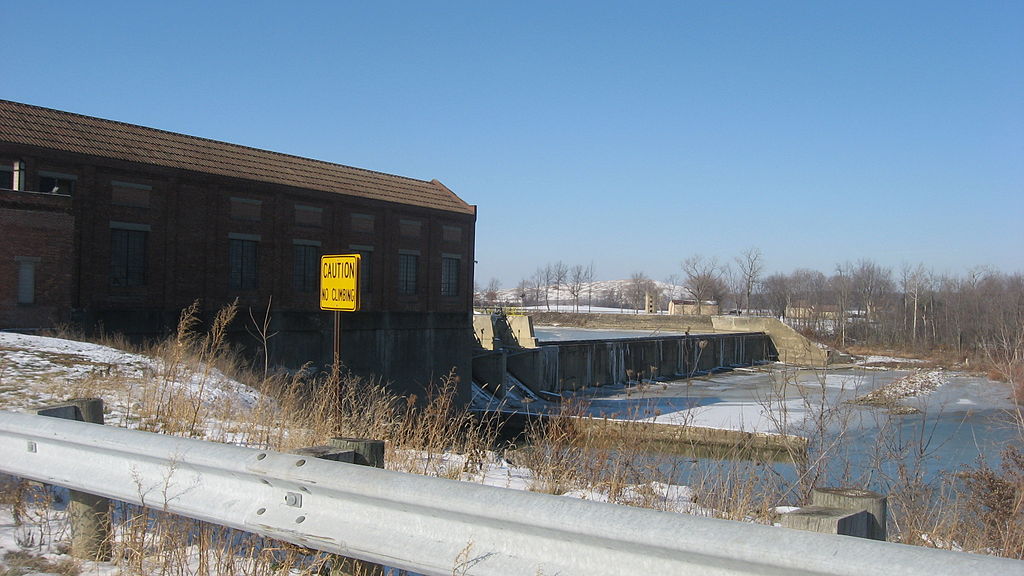 Defiance Ohio Power Dam on Maumee River
Chimney Sweep and Repair Services for Defiance Ohio
Are you wondering where theress a good chimney sweep near you in the Defiance, Ohio? The answer is Yes! Tiny Tom Chimney Sweep Repair & Cleaning Specialists is your local chimney sweep authority. Tiny Tom Chimney Repair and Cleaning's 40 years of experience as a chimney sweep pro, is your local chimney sweep expert in complete fireplace safety and chimney renovation services, since 1978. Skilled in creosote deposit cleaning and tuck point repair Tiny Tom's is the local expert in the total maintenance of your venting system. They will sustain the well-being of your chimney and fireplace with regular care and perform continued, trouble-free maintenance of your wood burning device.
We also offer Virtual Chimney Assessments that have become very popular during the COVID 19 shutdowns and restrictions. Call us today or visit our Virtual Chimney Assessment page here for more detailed information. With a few photos of your chimney's condition and some basic description, we can give you an estimate of what types of repairs you need to keep your home safe from a chimney fire.
On their initial visit to your home, Tiny Tom Chimney Repair & Cleaning Specialists, will execute a free roof walk and chimney inspection, then judge the condition of your heating appliance and provide an estimate for chimney reparation costs. Tiny Tom Chimney Services utilizes the most up-to-date, high-tech, fire prevention, chimney repair and cleaning equipment. By catching the troubles early, Tiny Tom's Chimney Sweep stops potentially preventable repairs and saves you, the customer, time, money and frustration. So, if you want to go play a round of golf at one of the 6 local courses including Eagle Rock Golf Course, stroll the grounds at Old Fort Defiance Park or maybe go kayaking on the Maumee River and can come home knowing your fireplace or woodstove system is clean and trouble-free.
Tiny Tom Chimney Sweep Repair & Cleaning will supply outstanding, professional, chimney sweepers and if you need additional services, they can assist you, including: animal removal, remodeling and firebox upgrades. Tiny Tom's crew will surpass your expectations in service and repairs. Meanwhile, stop by the 4KD Crick Brewery or savor a meal at The Sweetwater Chophouse or Jewell CafÈ. Tiny Tom Chimney Sweep Repair & Cleaning Specialists will clean your hearth, chimney or firebox or upgrade your dryer vent system. So, relax knowing your fireplace is in the expert hands of Tiny Tom's Chimney Repair crew and when you return home, you will be left with the knowledge that your fireplace or woodstove is safe and secure.
Tiny Tom Chimney Repair and Cleaning Specialists firm is professionally licensed, bonded and insured. They follow full compliance with fire safety codes & standards. If you need a chimney repair, cleaning or general firebox maintenance in the Defiance, Ohio community, call Tiny Tomís for an all- comprehending, free estimate. Executing a skilled and professional service is what Tiny Tomís Chimney Sweep Repair & Cleaning Services does best.
Tiny Tom Chimney Sweep Cleaning & Repair Services
Call us at 800-788-8469